Shop Waterpik Shower Heads
From hand held and fixed mount to dual shower and rain. Find the shower head that's right for for you.
Hand Held Shower Heads
With the additional reach of an attached shower hose, our powerful hand held shower heads give you more options.
Fixed Mount Shower Heads
Our powerful fixed mount shower heads are a great choice if you prefer a clean, modern look for your shower.
Rain Shower Heads
Our powerful rain shower heads feature a drenching, rain-like spray for a refreshing feeling.
Dual Shower Heads
A powerful 2-in-1 dual shower head combo combines two showers into one convenient design.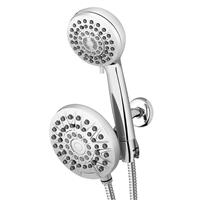 (XPA-133-763M) One-Touch PowerPulse Massage Shower Head
Shower Wands
Our powerful shower wand products combine a unique water-combing wand with a fixed mount shower head.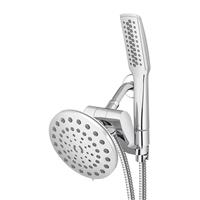 (YPW-833-SPW-483MD) HairWand Pulse Spa System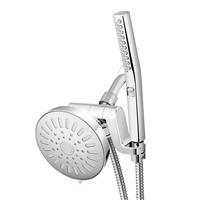 (YHW-433E-SBW-383ME) BodyWand Spa System
Accessories
Universal shower hoses and other accessories for your existing shower head.
Pet Wand PRO Dog Shower - Professional Grade Dog Shower
Pet Wand PRO Dog Shower - Professional Grade Dog Shower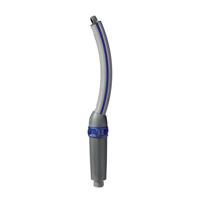 (PPR-252E) Pet Wand PRO Dog Shower